[ad_1]
If you are wondering which music duo Royksopp has been up, let us introduce you The cage collection. The androgynous collection was created in collaboration with the jewelry brand Tom Woodwith designs inspired by Röyksopp's tracks and lyrics deep mysteries project. The result was a series of minimalist and sculptural jewelry featuring signet rings, chunky bands and elegant cuffs made with 100% recycled 925 sterling silver and recycled 9K gold.
"Tom Wood and Röyksopp have a lot in common. We both aim to create handcrafted, contemporary and somewhat esoteric art that feels unique, interesting and rare. There is also a focus on longevity, as well as sustainability," Röyksopp said. "Being very pretentious, we like to think of our music as somewhat modular and/or ambiguous; there are things to discover in music, depending on what you are looking for or what you are listening to. So, just like the rings, the perception of our music can be changed to suit your needs.
The Cage Collection is part of three parts of Röyksopp Profound Mysteries. The hope is that the project evokes happiness in people by bringing music to life in a visually contemporary context. Currently, the project includes 22 tracks, 22 artifacts, 22 viewers and 22 shorts. The final installment – ​​Profound Mysteries III – is set to release on November 18, 2022.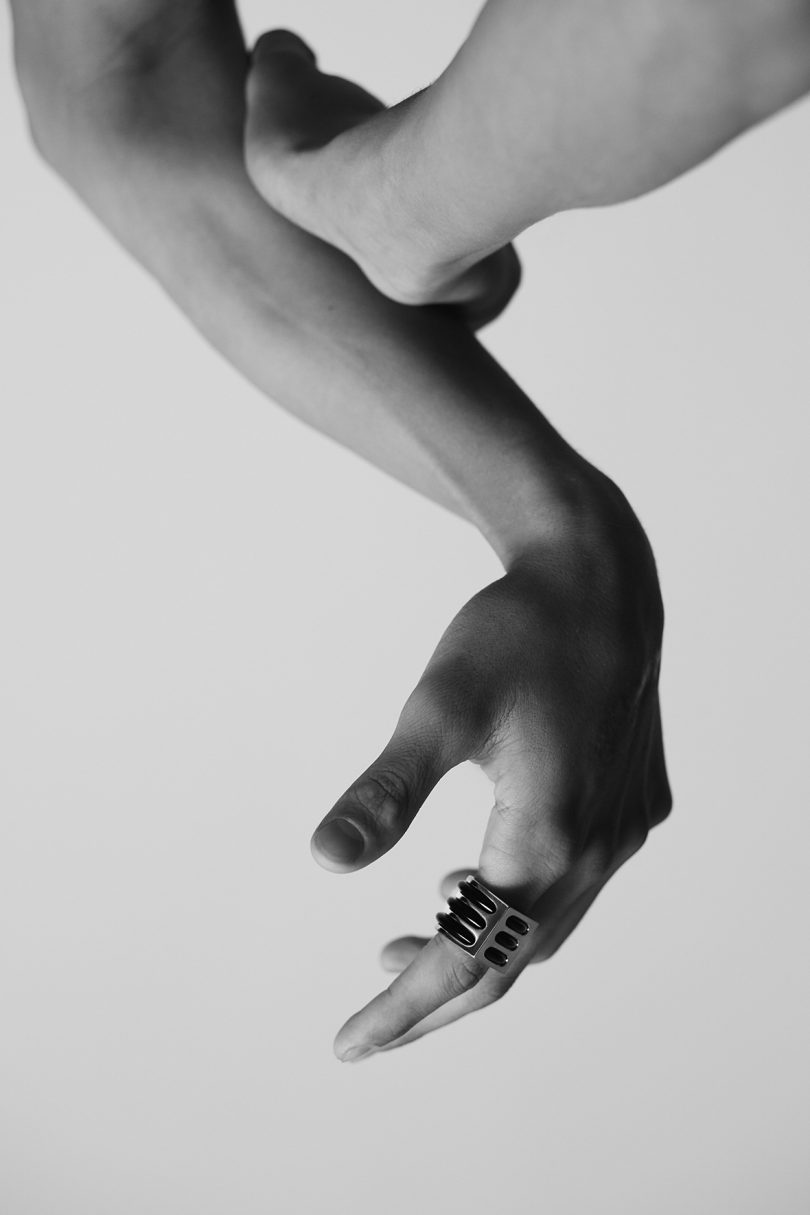 To learn more about the Cage collection, visit tomwoodproject.com.
Campaign photography by Pernille Sandberg.
[ad_2]
Source link